Wandering Anemone
€199.00
The Travelling Anemone was first concieved as a table lamp. However they can also be found on shelves, cabinets and even mounted to walls. A great addition to the Anemone family.
Dimensions: ø 35cm, height: 18cm
Weight: 1kg
Finish: oil wax
Brass bulb holder (E27)
Fabric flex cable with inline switch, 2m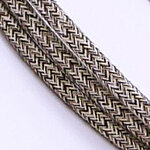 The lamp set includes a bulb with a mirror top.
ø 95mm 4w 280lm, dimmable.